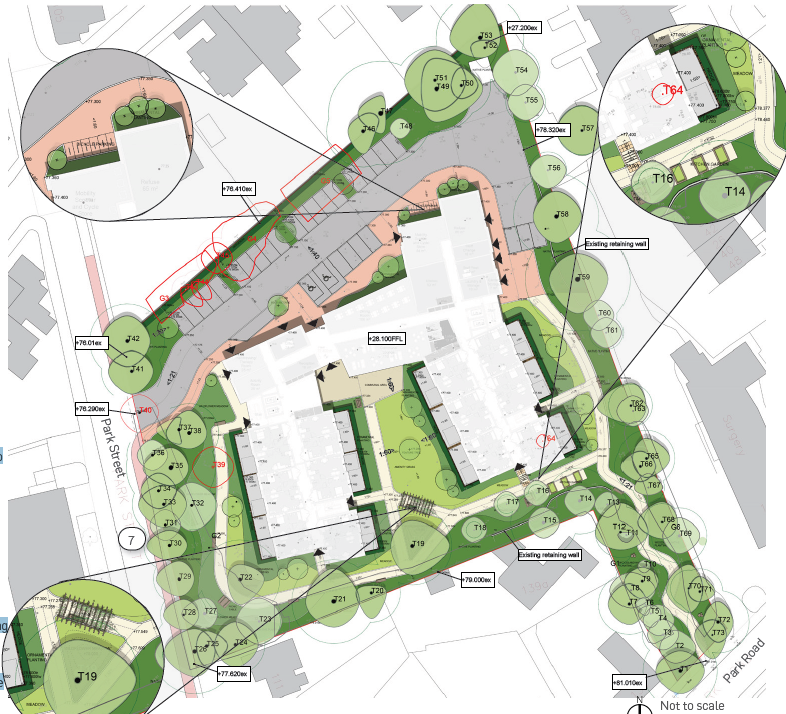 Pinehurst's proposed landscape is enriched with varied vegetation, is accessible to all users and provides attractive outdoor spaces. The proposed design maximises the existing features on the site to provide privacy and security and adds high-quality planting to create a safe and welcoming environment for both residents and staff.
The area in front of the main entrance is characterised by organic shapes and ornamental vegetation with hard landscape to provide access to pedestrians, cycles and vehicles. There is an open courtyard located between the two wings of the building; an amenity area for all residents with a communal space separated from private terraces by hedgerows and low fences. A pergola provides shade on sunny days, while raised planters for growing herbs and vegetables encourages residents to spend time outdoors.
Existing trees and hedgerows on the site boundary screen the development from neighbouring properties and additional planting will be designed to attract birds, butterflies and other wildlife.
The plans are currently at an early stage and we welcome comments and suggestions.